Air Handler Repair & Maintenance in Riverside, Corona & Temecula
Enjoy improved cooling efficiency and peace of mind—call Direct AC today for air handler repair or maintenance.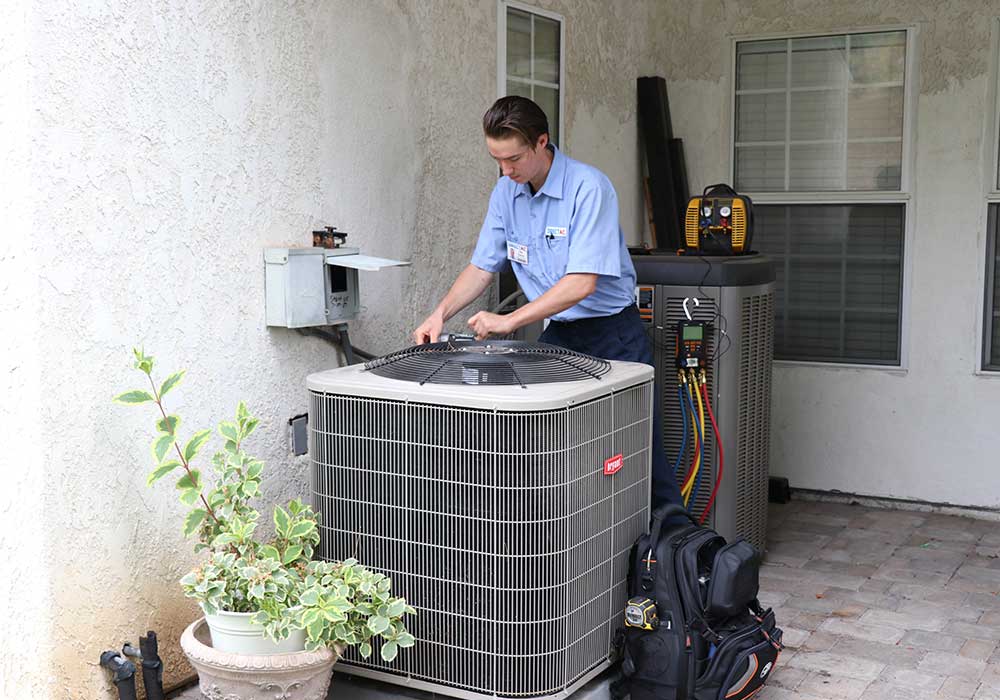 Is your air conditioner or heat pump experiencing unexpected issues? There might be a problem with the air handler. If components inside the air handler become damaged or worn out, you may start to notice less efficient cooling and more problems occurring with your comfort system.
This is why timely air handler repair and maintenance is so important. If you are noticing problems with your AC or heat pump, contact us for system troubleshooting. We will check the air handler and help you identify the main cause of your cooling problem. Contact us today for immediate service in Riverside, Corona, Temecula, or surrounding areas in Riverside County.
The air handler is an integral part of your home comfort system. It features three main components:
Blower: The blower leads warm air towards the evaporator coil; it's also responsible for ensuring the efficient circulation of cool air.
Evaporator coil: The evaporator coil is where warm air is cooled before it enters your home through the supply vents.
Air filter: The filter helps prevent dust and debris from circulating throughout your home. Regular filter replacement is crucial to the health of your household.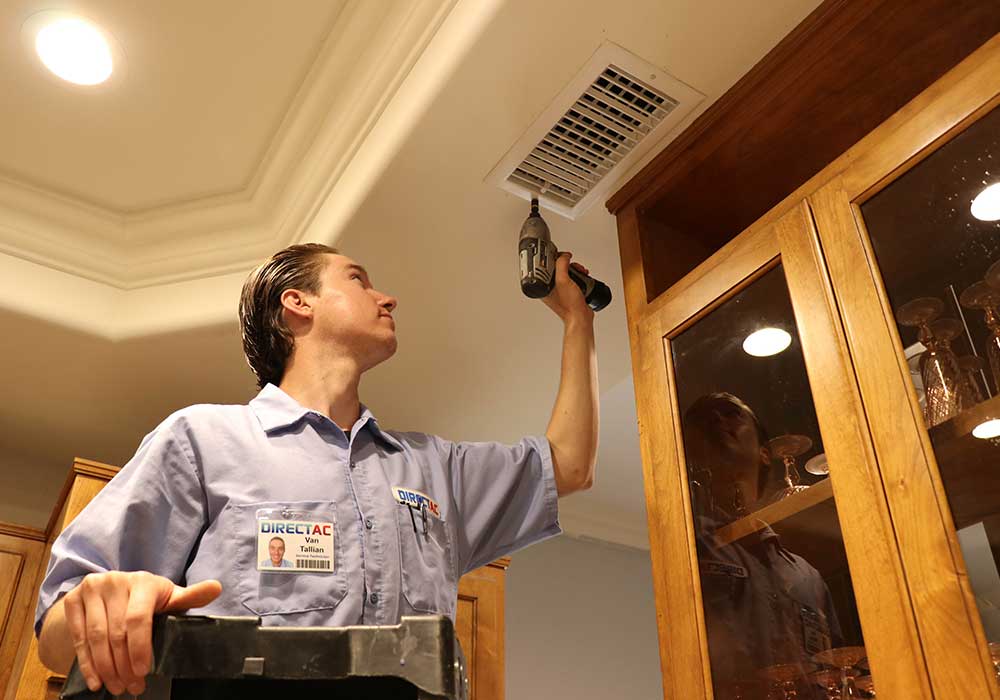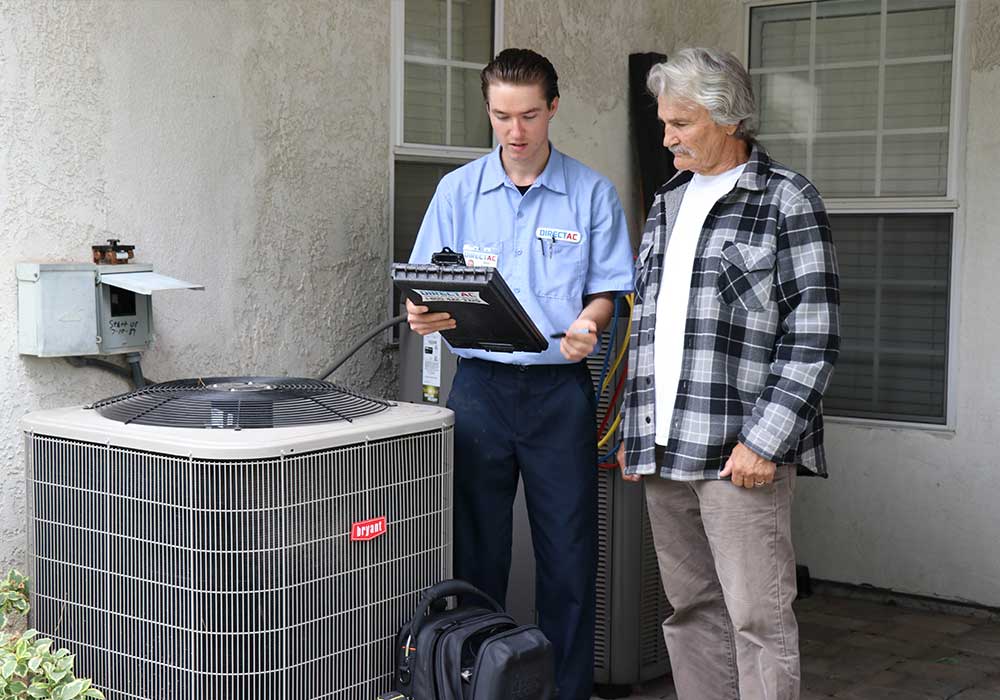 Signs Your Air Handler
Needs Repair
Contact us for immediate air handler repair if you notice inefficiencies with your air conditioner or heat pump. Common causes of air handler problems include:
Damaged blower: Failing to replace your air filter regularly can cause debris to enter the air handler and damage the blower.
Frozen evaporator coil: This is one of the most common problems affecting cooling systems. If the evaporator coil becomes frozen, you will experience lack of cooling and restricted airflow.
Leaking refrigerant: This can cause your electricity bill to increase. Signs of leaking refrigerant include hissing noises coming from the air handler and lack of cool air.
Loose fan belt: Do you hear loud squealing sounds coming from the air handler? Or smell burning rubber? This points to a loose fan belt. Contact our experts for immediate fan belt replacement.
At Direct AC we work hard to ensure a seamless process for all your heating and cooling needs. In fact, most of our clients are repeat customers that enjoy the unparalleled comfort and peace of mind they receive from our professionals. We believe that your health and quality of life can be directly related to your indoor environment. 
Request a new comfort system
Why Simply Replacing the
Air Handler Isn't Recommended
When it's time to replace their comfort systems, homeowners often ask if they can simply replace the damaged air handler while keeping their current outdoor unit. While this might seem like a cost-effective alternative to full system replacement, it's not a healthy long-term solution.
Per industry standards, your indoor and outdoor equipment need to have the same SEER rating and matching coils and refrigerant. If you only replace the indoor air handler, the new unit will have a different (often higher) SEER rating than your older outdoor compressor. The result? Frequent cooling problems and early system failure.
It's often more cost-effective in the long run to replace both your indoor and outdoor units at the same time. If you are ready to invest in a new AC or heat pump, give us a call to start discussing your needs!
It's that time of year again, and we're in full-blown fall mode. Lots of things are really great about this…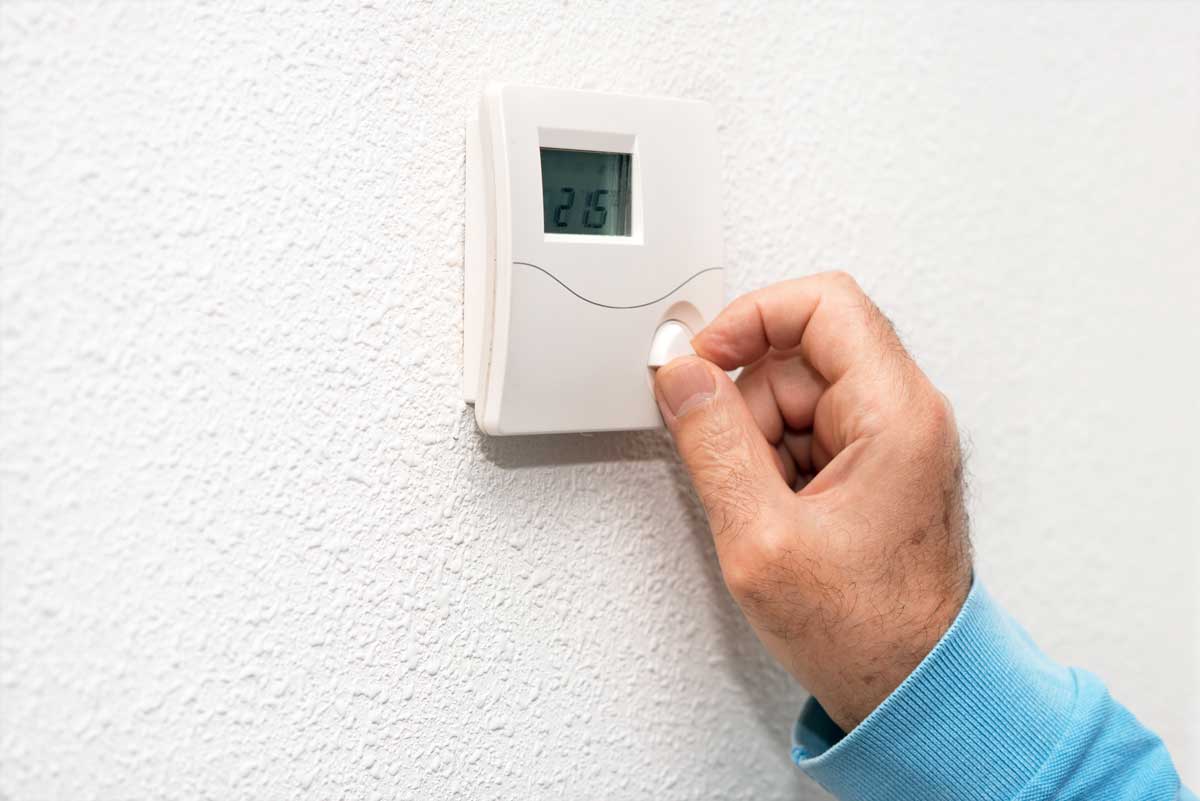 Nobody loves paying more than they absolutely have to for utilities. Want to know the #1 secret to saving money…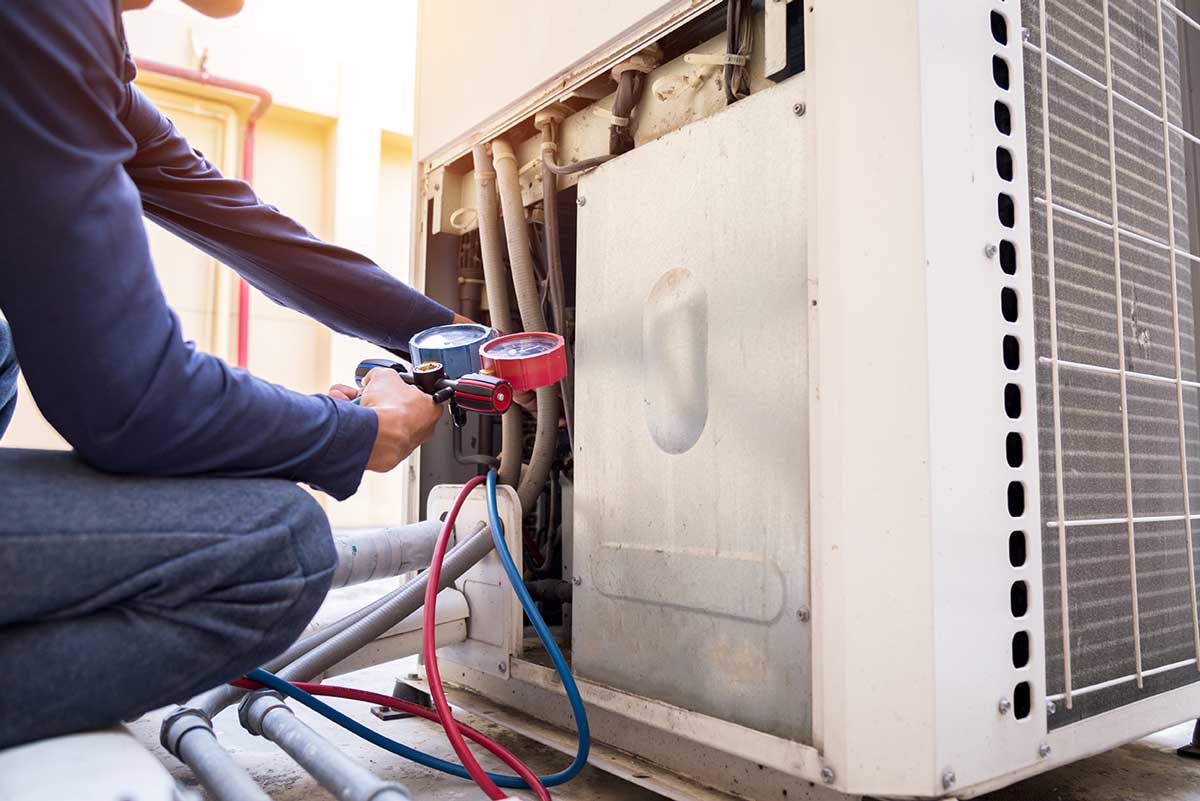 Here's a problem you likely never anticipated: Ice on your HVAC in the middle of summer. It's actually more common…
Contact your local HVAC experts at Direct AC
For Air handler repair or maintenance in Riverside, Corona, or Temecula.