AC Services in Riverside, Corona & Temecula
Call now for AC repair, replacement, and maintenance done right!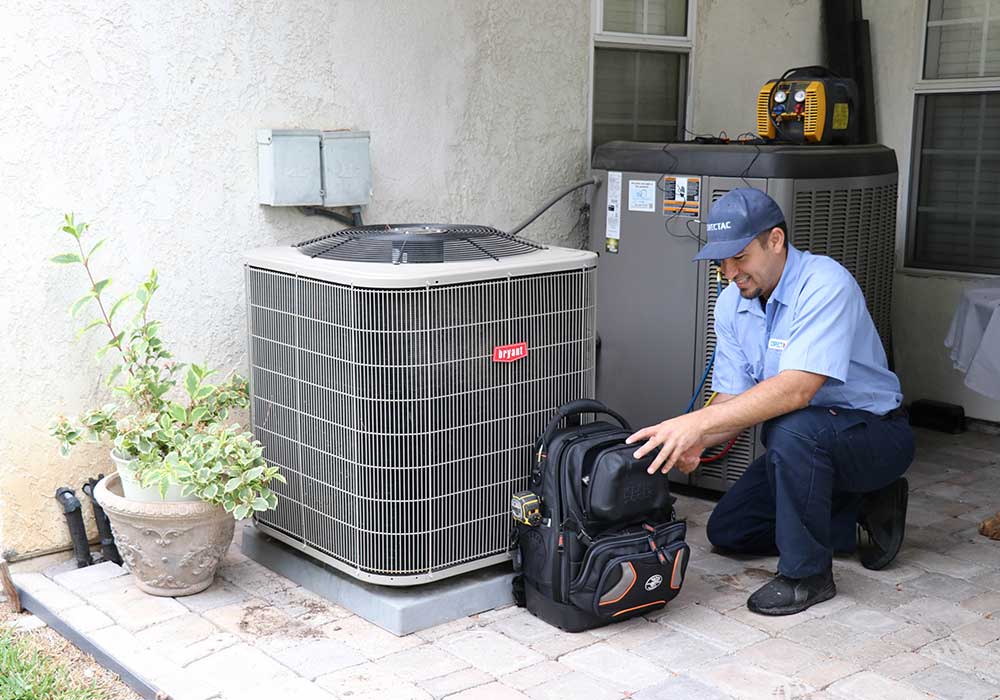 We understand that your time is valuable, and having a broken air conditioner can be frustrating. When you book AC repair services with us, a licensed technician will arrive at your home fully equipped to get your system running efficiently again in no time.
Our goal is to not only meet your needs, but to exceed your expectations. Our experts arrive in fully stocked trucks with all of the necessary parts for repair—no more wasting valuable time waiting for your technician to return from a supply run!
Your comfort is important to us. When you work with the Direct AC team, you can expect honest and reliable solutions. We provide trusted air conditioning services throughout Riverside, Corona, and Temecula.
What to Expect From Our
AC Repair Services
Is your AC unit failing to provide you with cool air, even though it's still running? Do you hear unusual sounds coming from your system? Contact us for immediate service.
Your Direct AC technician will arrive on time, ready to resolve your cooling problem. We will perform a full diagnostic and safety inspection before presenting you with your options for repair.
You will be provided with a complete assessment of your system's current condition, along with an explanation of what needs to be done to get your system running efficiently again. We believe in being transparent with our customers—expect an upfront estimate and a detailed discussion of the scope of work that will be performed. Once you have approved the job, we will move forward with the repair.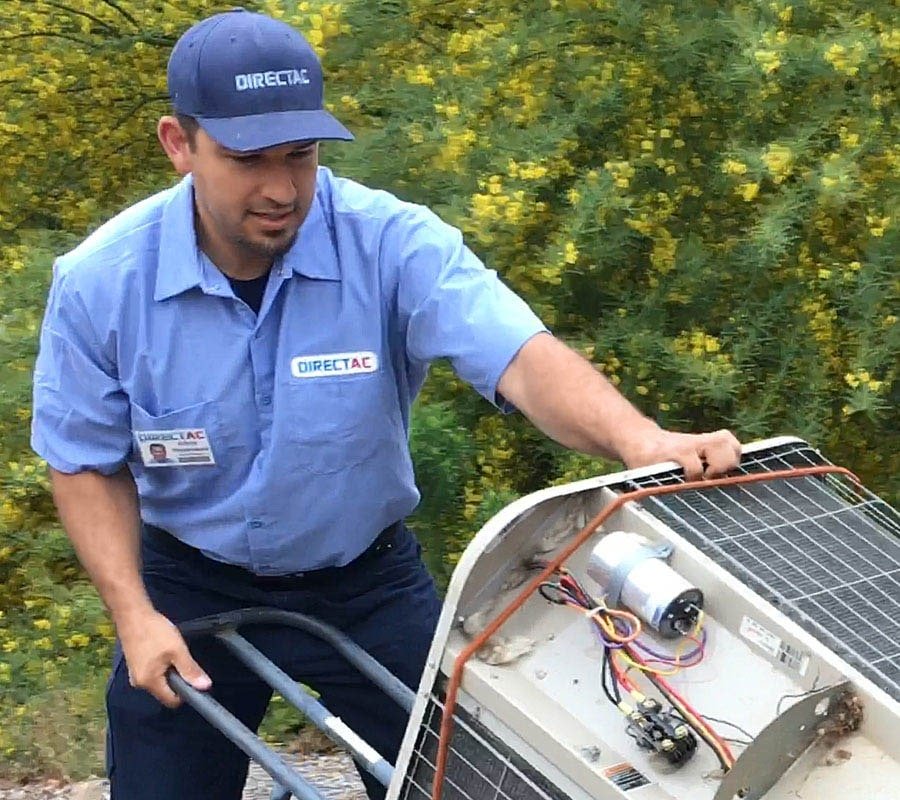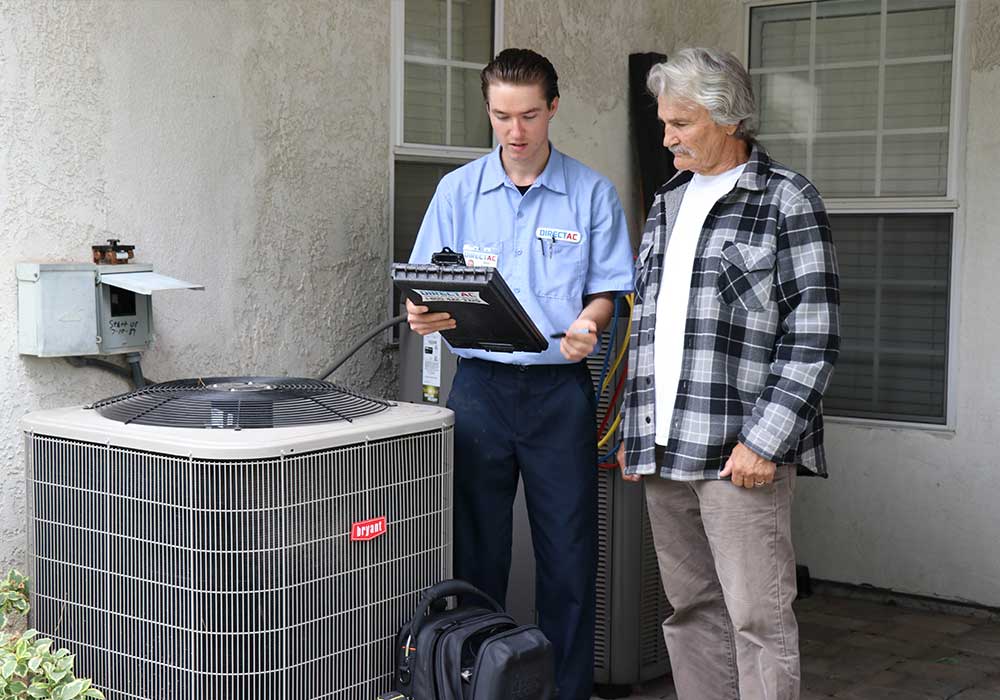 Schedule AC Replacement
With Us Today
A properly designed and installed air conditioning system is the most important factor when it comes to ensuring your long-term comfort. Since we spend more than half of our time inside our homes, it's important that your AC equipment continues to operate efficiently throughout the year.
Our licensed HVAC contractors will properly size your new AC, help you select the right system that meets your needs and your preferences, and make sure it's installed safely. We work with all major brands and can assist you in navigating your options.
At Direct AC we work hard to ensure a seamless process for all your heating and cooling needs. In fact, most of our clients are repeat customers that enjoy the unparalleled comfort and peace of mind they receive from our professionals. We believe that your health and quality of life can be directly related to your indoor environment. 
Request a new comfort system
Enjoy Greater Peace of Mind
With Preventive AC Maintenance
At Direct AC we believe that every household should enjoy reliable indoor comfort no matter the season. Our HVAC maintenance plans include annual AC inspections and tune-ups.
Regular AC maintenance will not only help you lower your chances of experiencing unexpected system failure, but it can also help you reduce your cooling costs.
Some of the tasks we will carry out during routine maintenance include:
The typical AC produced nowadays is expected to last 10 to 15 years. Maximize your system's efficiency with regular maintenance. We recommend having your AC checked and tune-up during the spring so it's prepared to tackle the hotter summer months ahead.
It's that time of year again, and we're in full-blown fall mode. Lots of things are really great about this…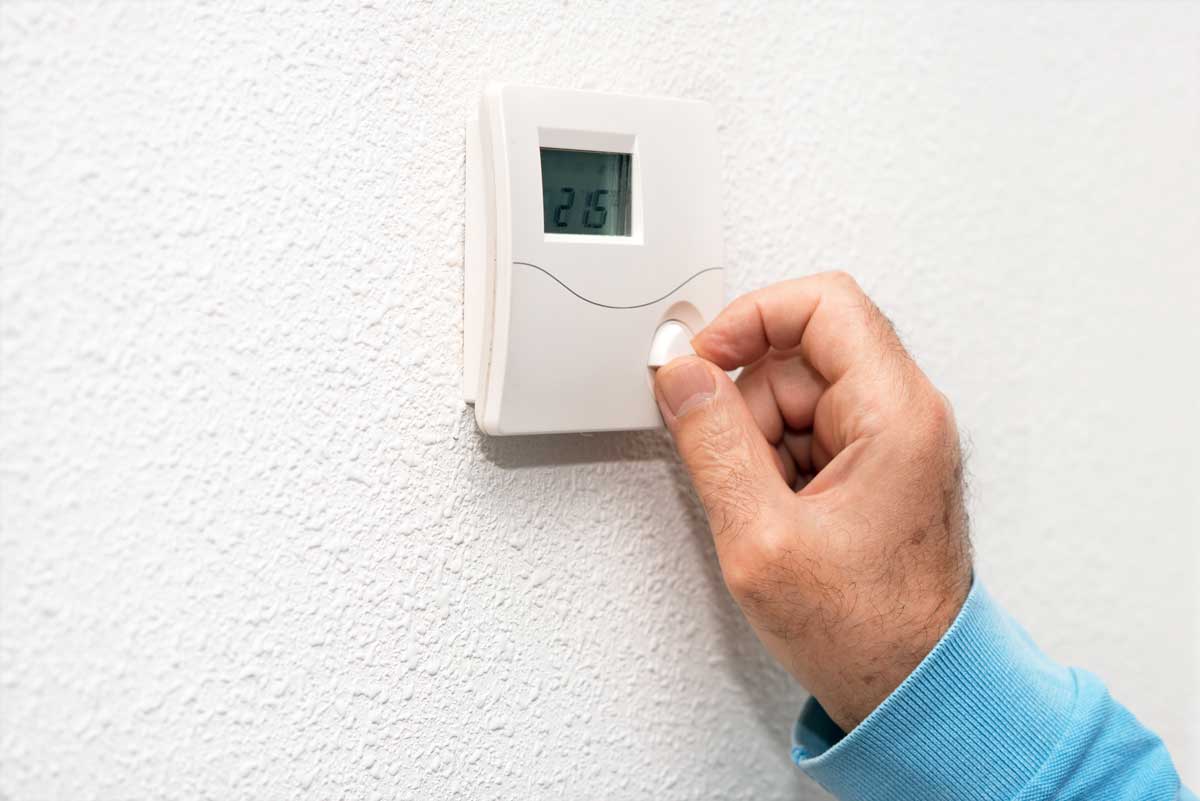 Nobody loves paying more than they absolutely have to for utilities. Want to know the #1 secret to saving money…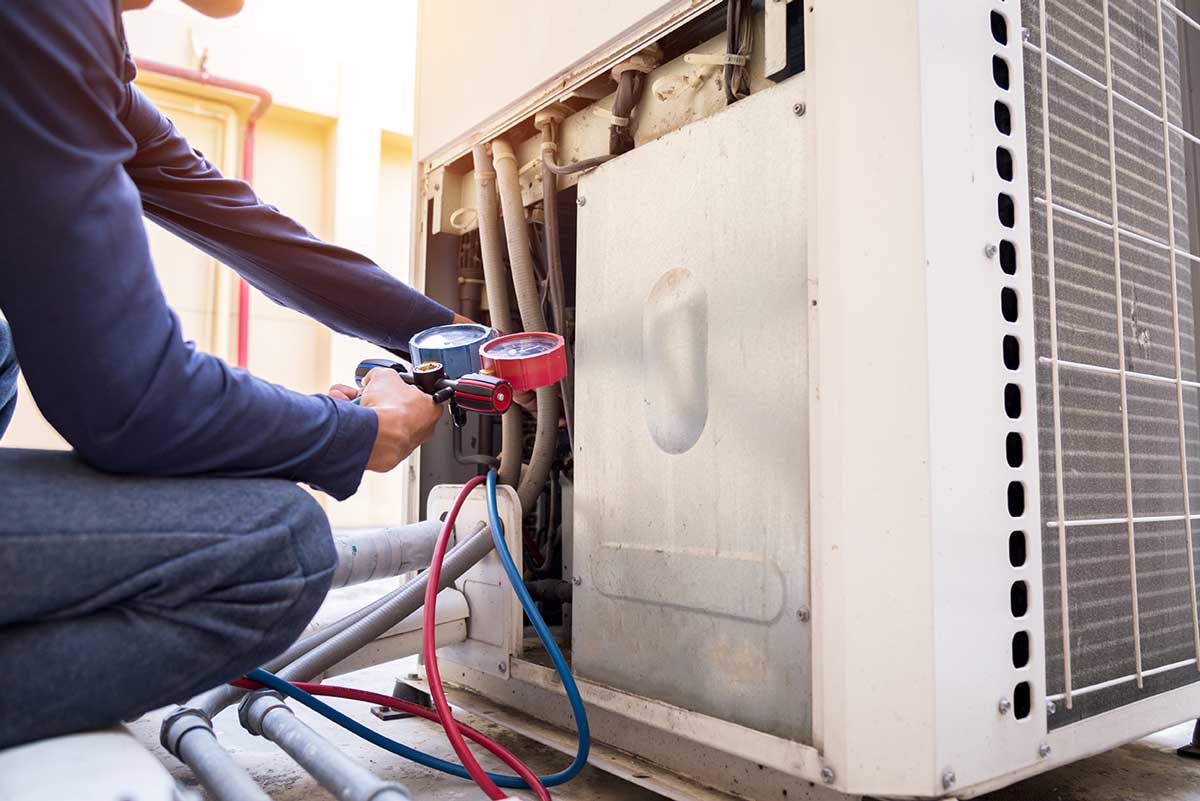 Here's a problem you likely never anticipated: Ice on your HVAC in the middle of summer. It's actually more common…
Quality air conditioning services in Riverside, Corona, and Temecula.